I've been playing Dungeons and Dragons for years and know, firsthand, that a solid dice tray is essential for a fun DnD experience. Below, I've broken down the best DnD dice trays to consider in 2023:
Table of Contents
---
Wooden Dice Trays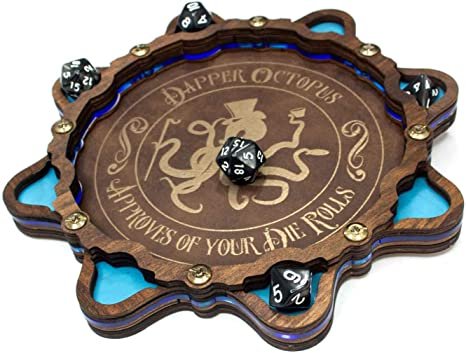 The classic wooden dice tray is difficult to beat for TTRPG players. These are, obviously, made of wood but often come with a finish, design, or felt.
From the sound of the dice to the durability over time, there's something about the wooden dice tray that just feels right. Here are a few options to choose from if you're hoping to buy one: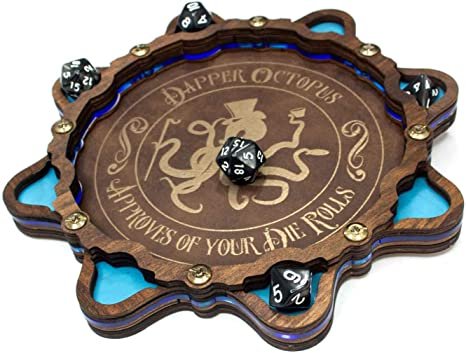 C4Labs is a company that excels at creating TTRPG accessories, focusing on items ranging from dice towers to dice trays.
I love the look of this padded vegan leather/wood dice tray. The color combination is great and it looks incredible. It's definitely a great addition for any DnD or Pathfinder game.
Another creation from C4Labs, this Octagon design is sure to turn heads.
I absolutely love combining function and design. C4Labs is particularly adept at doing just that. The contract of light and dark colors here, along with the laser-etched design, make for a great visual aesthetic.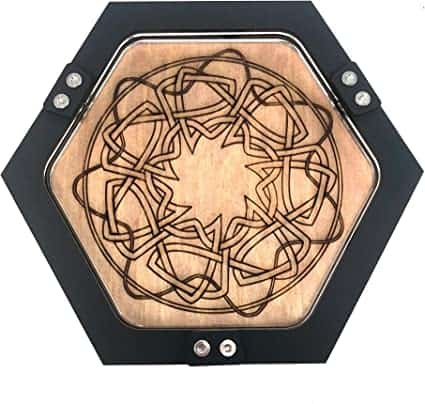 Another product from C4Labs, this simple, yet elegant wooden dice tray will do the job!
Introducing these dice trays, you've likely noticed the designs have gone from most to least complex. Rest assured that they all are high quality and would be the perfect companion for a TTRPG game. This wooden dice tray, in particular, is not complex in its design but the green felt elevates the product.
Leather Dice Trays / Folding Dice Trays
Most of the DnD dice trays out there are the leather, folding kind. Because of that, it can be difficult to find the right one.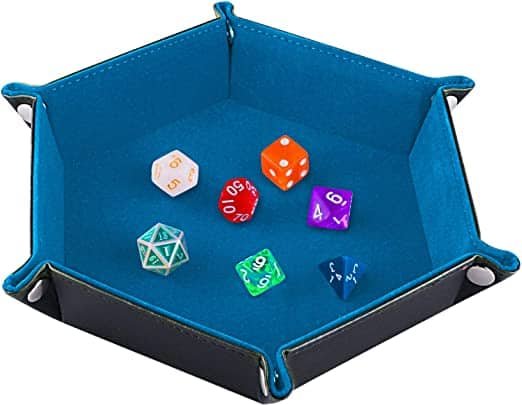 I've personally used Siquk dice trays for years. I honestly think it's difficult to find a better dice tray on the market when you factor in the following:
Siquk offers high quality dice tray at an affordable price. And the best part is the function part of the design. When laid flat, they're extremely easy to store. But they all include buttons that form the tray you can see above.
The Siquk dice trays, for me personally, are a must have!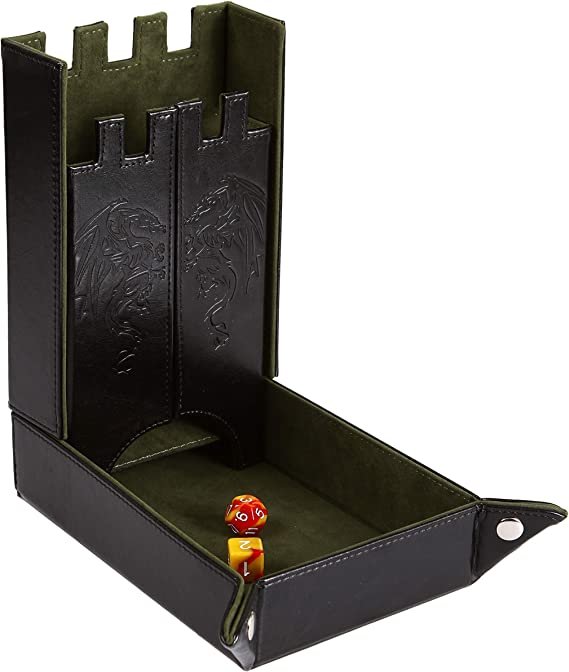 I absolutely love the design is collapsible dice tray.
While most collapsable dice trays are somewhat simple in their design, this one from Forged Dice Co forms into a leather and felt dice tower when constructed! And, when deconstructed, it can be easily stored.
Dice Tray and Storage Combo
For those looking for a little more than a DnD dice tray, finding a dice box and tray combo is a great option! If you've been playing TTRPG games, you know have frustrating it can be to store your stuff (click here to read about D&D mini storage).
These combos allow for long-term storage, as well as in-game play. Click below to check out the combo that fits your needs:
Most DnD dice box and tray combos look pretty simple (or functional). This one from Poludie, however, looks great and does the job.
The one caveat I'd mention is that the sides of the dice tray would make it difficult to keep the dice from spilling out. You just can't beat the amount of storage it offers, though!
To be honest, I don't have much experience with rolling DnD dice mats.
After a little research, though, I can see the appeal! I love the look of this dice mat when rolled up. It looks like it belongs in a DnD world!
When unfurled, you have a nice area to roll dice.
The one con with this item, just like with the combo above, is that there are no walls to keep the does from rolling away.
Conclusion: DnD Dice Trays
Dice Trays are essential for a fun gaming experience. It can honestly be so annoying when you have to roll dice on a wood table and it takes 10 seconds to find out what the result is (or your dice rolls of the table completely). Paired with a DnD battle mat and DnD terrain, the dice trays above will elevate your TTRPG adventures!
Hey there, I'm Alexander King and I've been playing video games and RPGs for years!
While playing, I found that there's so much information that's difficult to find in this space; I created The Daily RPG to make that information a click away. So follow along for RPG guides, tips and walkthroughs, product recommendations, and more!