Recently updated on January 2nd, 2023 at 01:57 pm
VR technology continues to get better and better, as well as more viable for the general public. What was once a niche hobby for a select few has become a worldwide phenomenon. A nice feature of owning a VR headset is the ability to truly immerse yourself in your favorite movie. The best VR headset for movies in 2023 isn't difficult to find with our guide. Click below to get started!
The Best VR Headset for Watching Movies in 2023
Table of Contents
Overall best VR headset for movies: HTC Vive Pro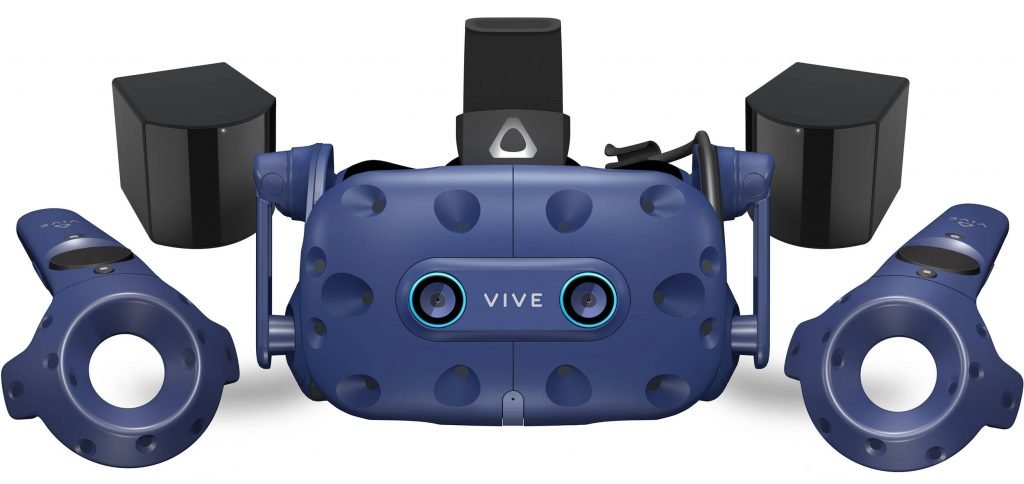 The HTC Vive Pro is a resounding favorite VR headset among users, marked as the first premium VR headset from HTC. You can expect an ultra sleek design and premium comfort. By far, this is the best VR headset for watching movies in 3D. Here's a quick breakdown:
Pros:
The Vive Pro was built with overall quality in mind. Both the hardware and software hold up.
The visuals are spectacular. You can expect a display resolution of 2880 x 1600, with a 90Hz refresh rate. This is great for anyone who struggles with getting their "VR legs", or VR motion sickness, because there is sensibly low idleness.
You get a nice 110-degree field of view
Cons:
The most expensive VR headset on this list
It is not a standalone, and should be tethered to a PC. There is a wireless adapter available, but it's an additional cost. Users report, however, that it works well after the difficult setup process. Luckily, you won't have to use your PC gaming headset.
Best Standalone VR Headset for Movies: Oculus Quest 2
Without a doubt, the best Standalone VR (and among the least expensive VR headsets) would be the Oculus Quest 2. This headset comes ready to use right out of the box. The setup is simple (after a quick connection to your Meta account), and finding apps and connecting with friends is easy. Here's what you should consider if you're thinking about purchasing this
What is a standalone VR? A standalone VR headset is a VR headset with a built-in battery and screen, as well as ways to identify the user's body, orientation, surroundings, etc.
Pros:
The Oculus Quest 2 is a standalone VR, meaning you can take it anywhere you go and it doesn't need to be connected to a PC
It's possible to connect to your PC if you'd like to, giving you further options
You get a nice 1832×1920 resolution per eye
You have enough storage on the 128GB model to get you most of the apps you'd want
Cons:
The battery life isn't the best. Oculus advertises ~2-3 hours but we've seen days where it was even less
Best VR Headset for Watching Movies on iPhone: Google Cardboard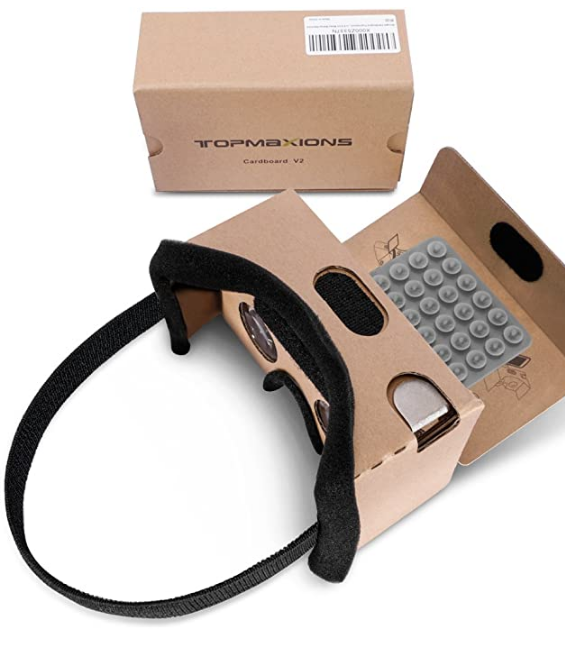 The easiest way to watch movies in VR on your iPhone is with Google Cardboard. This allows you to use your iPhone as if it was a VR headset. After getting Google Cardboard, all you have to do is use an app like YouTube or Netflix and you're good to go. Make sure you select VR mode when you're in the app. And, while this is one of the cheaper options, here is a list of VR headsets for your iPhone.
Pros:
Cheap! Depending on the day, you will not have to spend more then $10
Cons:
It's not a truly immersive VR experience
This will only work for watching movies on VR
And that's the short list! Again, we took a look at all of the options, and what we mentioned above came out on top in every case.
Hey there, I'm Alexander King and I've been playing video games and RPGs for years!
While playing, I found that there's so much information that's difficult to find in this space; I created The Daily RPG to make that information a click away. So follow along for RPG guides, tips and walkthroughs, product recommendations, and more!