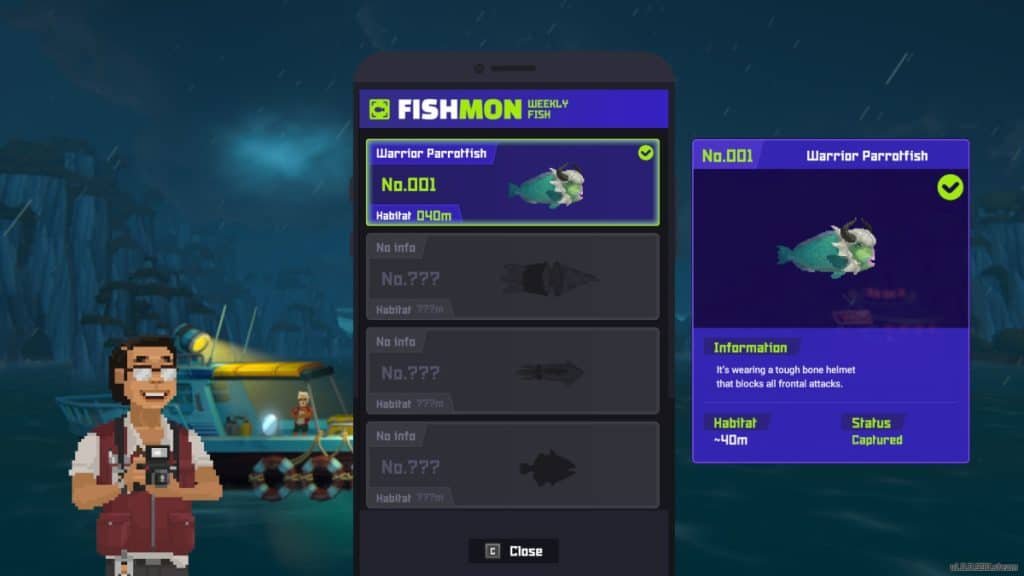 Occasionally in Dave the Diver, you'll receive a request to take a picture of various fish, like the Horned Parrotfish. So, where is the Horned Parrotfish in Dave the Diver and how do you capture it? I had some trouble, so I broke it out into this guide:
Dave the Diver Horned Parrotfish Location
As is sometimes the case in Dave the Diver, the instructions on the location of the Parrotfish are a bit vague: "Capture near the boat wreckage."
Now, I at first thought by "boat wreckage", the game meant the yellow delivery shipwreck, but that's not the case. So don't waste your time there.
The Horned Parrotfish can be found in the shallow part of the ocean, around 30m
It can be discovered on the weekend
As you get closer to the fish's location, you'll start to hear a beeping.
So don't go too deep and keep in mind what day of the week it is when you start looking!
How to Capture the Horned Parrotfish in Dave the Diver
Okay, so it's a little tricky, but here's what you should keep in mind:
The Horned Parrotfish will charge you. It may be best to have an upgraded suit or air tank (as well as an upgraded gun)
Shooting it in the face will do no damage
You need to shoot the Horned Parrotfish from beyond, after it charges you. I did this, and was able to take it down in just a few shots (with my level 2 gun).
After it's been shot a couple times, you simple go up to the fish and press the space button
Spoiler! Here's the conversation that happens after you capture the Horned Parrotfish: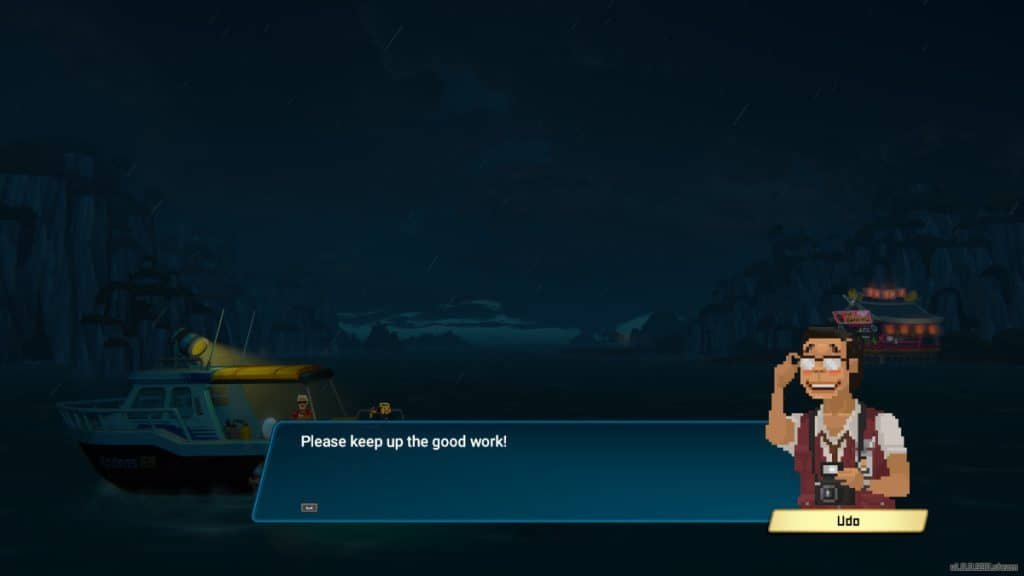 Hey there, I'm Alexander King and I've been playing video games and RPGs for years!
While playing, I found that there's so much information that's difficult to find in this space; I created The Daily RPG to make that information a click away. So follow along for RPG guides, tips and walkthroughs, product recommendations, and more!