Occasionally in Dave the Diver, you'll have a customer come in requesting a new dish that hasn't been made yet. The Reticent Girl sub mission requires that you "serve food that Make wants."
That's not very specific, haha.
This sub mission requires that you acquire the following ingredients:
I compiled a quick guide, breaking down the sub mission into it's component parts:
Where to Find White Trevally in Dave the Diver
It took me some time to find White Trevally in Dave the Diver, which is why I wrote this post. But now that I have, it's pretty easy. Here are the conditions where you can get white trevally:
While diving during the day time
Between 50-130m under water
These fish are identifiable by their white bodies and yellow tails. Here's a quick screenshot of some white trevally while the Reticent Girl mission was active: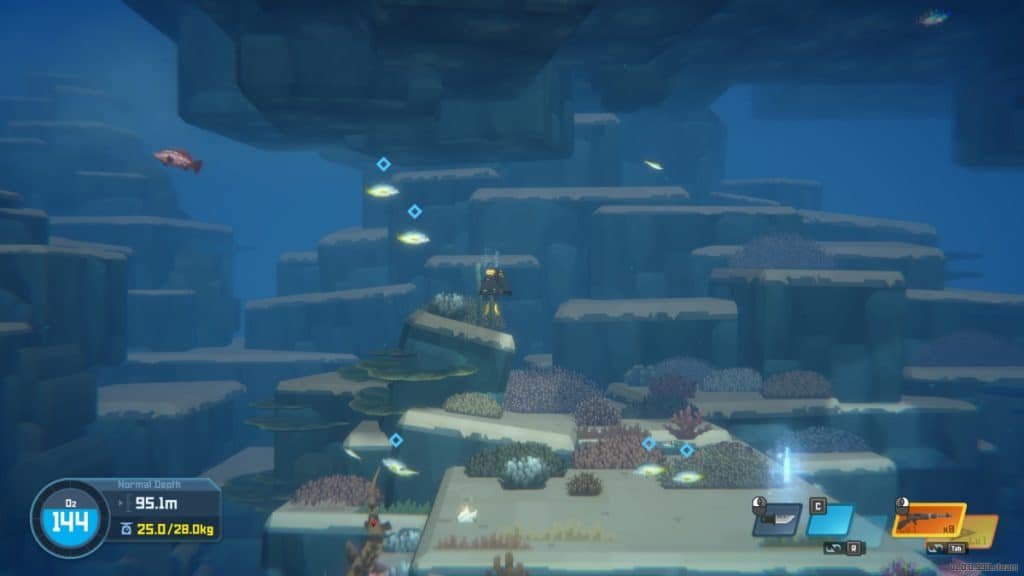 Luckily, as is the case in the other missions in Dave the Diver, the fish will have that classic blue icon above them.
Kelp
You may have already seen Kelp if you've been playing Dave the Diver. It can also be found between 50-130m.
Soy Sauce
Soy Sauce can be found throughout the ocean in those red cooking pots. Search for a bunch and you'll eventually find some, if you haven't already!
Hey there, I'm Alexander King and I've been playing video games and RPGs for years!
While playing, I found that there's so much information that's difficult to find in this space; I created The Daily RPG to make that information a click away. So follow along for RPG guides, tips and walkthroughs, product recommendations, and more!